Logo Designing Services
Logo! It is an essential part of your website because it gives recognition to your brand.
The Logo should always be up to the mark, as it is an identity symbol and helps you to set apart from your competitors. The right logo will not create confusion among the end-users because they will be able to identify it. A logo should be designed in such a way that it shows the product and services a firm is rendering.

Logo Designing Services In Mumbai, Logo Designing Company In Mumbai
We hold specialization in logo designing and has become the top Logo Designing Company In Mumbai.
Importance of Logo Design
Logo create consistency across the internet    
It attracts the customers     
Helps in making a strong impression
Acts as a foundation of your brand       
It is easy to remember a logo
It fosters brand loyalty towards the clients
It is the first and the foremost thing that user notice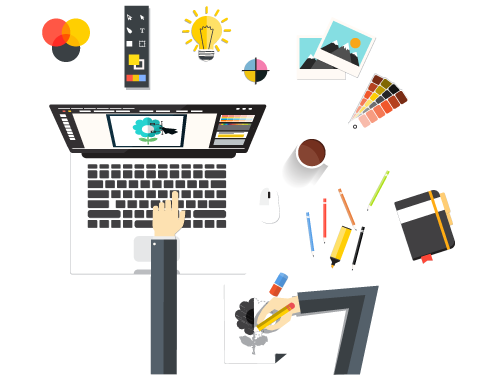 If you don't have a logo yet, then now it's high time for you to design one. Our Logo Designing Services In Mumbai are highly appreciated among the individuals because we design the logo aesthetically. Our designers are highly knowledgeable and use the proper color scheme, design elements, and techniques for making an eye catchy logo. We have successfully served several clients with our logo designing services, and also have kept to prices as compared to the rest of the market. So why wait? When you can get a logo for your website today. Connect with us to gain insights regarding this service.